INEZ MILHOLLAND BOISSEVAIN, a prominent New York suffragist and attorney, became a symbol of the work and sacrifice that went into winning Votes for Women. Inez was only 30 when she collapsed on a Los Angeles stage during a grueling 1916 speaking tour for equal suffrage. Her death on November 25 of pernicious anemia saddened, angered, and inspired her fellow suffragists, who began picketing the White House on January 10, 1917, just weeks after her memorial in the U.S. Capitol.


---

Subscribe to Our Free On-Line Newsletter

Sign up for our free on-line Inez Milholland Centennial newsletter. Keep up to date with breaking news, related features, useful links, and listings of events around the country honoring Inez and the American woman suffrage movement throughout 2016. Keep your friends and colleagues informed and stay up to date with everything that is happening during this important year. We also have a free newsletter. Click

HERE

to subscribe.
________________________________________________
NEWS RELEASE
WILL AMERICA'S SUFFRAGE MARTYR BE LOST IN THE SHUFFLE?NOT IF WE TAKE ACTION NOW!
We need your help to persuade President Barack Obama to honor Inez Milholland, America's suffrage martyr, with the Presidential Citizen's Medal before the end of 2016.
Inez died 100 years ago on November 25, 1916 for women's voting rights.
Inez Milholland Boissevain (1886-1916) is America's suffrage martyr and 2016 is the centennial of her death. For more than a year, American women and men have been writing Inez back into history by:
Learning about and sharing her story
Signing the petition supporting her nomination for the Presidential Citizens Medal (see link on this web site)
Ordering and screening the film "Forward Into Light" (available free at InezMilholland.org)
Honoring her in song, print, performance and social media
Schools and college students, as well as citizens across the nation, have been sending postcards to the White House and circulating the digital petition. The National Women's History Project made Inez one of their 2016 Honorees.
The Presidential Citizens Medal, the second highest of presidential awards, recognizes Americans who have made significant contributions to the nation's progress. Citing her "vital" leadership in the suffrage movement, Congresswoman Jackie Speier (D-CA) called Milholland "a shining star in the pantheon of inspiring leaders" in the early 20th century. Speier agreed to nominate Inez for the medal.
Yet our national suffrage martyr is barely known even in the region where she lived. Today, there are few women elected to office in upstate New York, where Inez is buried. As a result, there has been an outpouring of concern that has led to action on the national level.
A chair in the Essex County government chambers is dedicated to Inez, but no woman has been elected to the Board of Supervisors since 2014. The chair remains empty. There are no elected women on 14 of the 18 town councils in Essex County.
Inez's grave is not far from the center of county government in the neighboring Town of Lewis. People travel there each year to honor her. The family estate, now a music school, is nearby.
Inez spoke to Essex County male legislators in 1911 and gave them a piece of her mind. She was a dynamic figure—a Vassar College graduate, tall, attractive, full of energy and drive, a law student at New York University, and ready to change the world.
Now, more than 100 years have passed and women voters are wondering if the name of Inez Milholland has even reached behind the gates of the White House.
Inez died on the other side of the country, in Los Angeles, on November 25, 1916, after a grueling speaking tour of the west to arouse women voters. Women in the western states won the vote before their sisters in the East and so they actually had political power. Inez was determined to harness that power to pass the 19th Amendment to the U.S. Constitution guaranteeing American women the right to vote.
The year 2017 is the centennial of New York women winning the right to vote in 1917. New York Lt. Gov. Kathy Hochul chairs a state suffrage commission and organizations throughout the state have begun planning events and special celebrations. Inez Milholland will be honored in a suffrage exhibit that opens November 4, 2017 at the New York State Museum in Albany, NY.
Activists with the National Women's History Project in California have been building a national educational campaign to honor Inez's life and work since 2015. A 2016 film highlights her remarkable life. Filmmaker Martha Wheelock of Wild West Women in Los Angeles produced "Forward Into Light," a 15-minute documentary, and has distributed thousands of free copies across the nation. The goal of the documentary and the Inez Milholland Centennial is to raise the profile of Inez and the entire woman's suffrage movement.
The national suffrage centennial is planned for 2020 when American women will have been voting for one hundred years. Throughout the nation, schools, community groups and interested citizens are learning about Inez for the first time as these efforts, literally, write her back into history. But will the word spread to the White House and result in the awarding of a Presidential Citizens Medal? Help make it happen. Sign the petition
, write a letter or contact the President through WhiteHouse.gov
.
InezMilhollandCentennial.com is your source for up-to-date information on Inez. Check back for more information.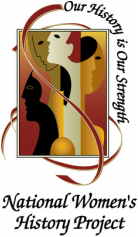 _________________________________________________________________
The
Inez Milholland Centennial
is a project of the non-profit
National Women's History Project
730 Second Ave., No. 469
Santa Rosa, CA 95402
(707) 636-2888
nwhp@nwhp.org
Marguerite Kearns and Robert P. J. Cooney, Jr., Co-chairs
InezMilhollandCentennial@yahoo.com
---